PARKING
PARKING
Parking Baeza
Public Parking
Calle Compañía, 7 · 953 74 46 74
Closes at 11:30 pm
Carmen de Burgos car park
This car park is in the Carmen de Burgos Feminist Training Centre.
This space was created in response to the need for parking in the monumental area and to revitalise the historic and monumental centre.
It has 65 parking spaces. The car park is open 24 hours a day, every day, and it is free of charge.
Calle Jurado, 2, 4, 23440 Baeza (Jaén)
Motorhome Parking
This car park for motorhomes in Baeza is on Calle la Cerca, next to the Bus Station. 30 places are available for free.
The maximum permitted stay is 96 hours, and tables, chairs or other camping equipment are not allowed.
The historic centre is about 600m away.
Av. alcalde Puche Pardo, s/n, 23440 Baeza (Jaén)
Public Car Park - Former Bus Station
Parking on the main access road to the city, open 24 hours a day. Approximately 200 places are available for free.
Calle Coca de la Piñera, 23440 Baeza (Jaén)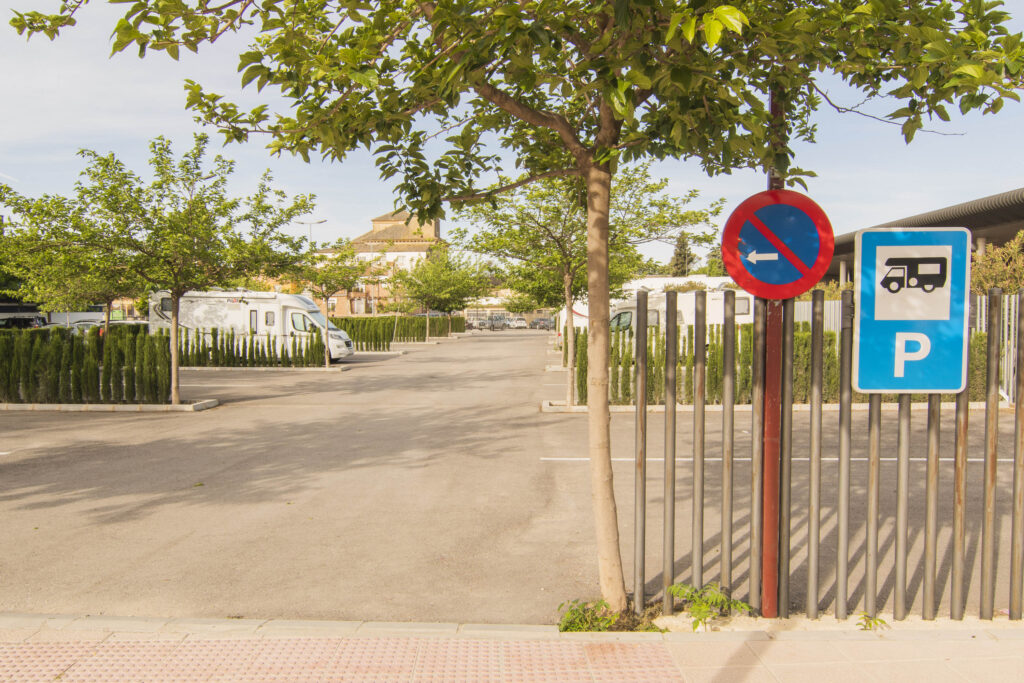 Public transport
Baeza is a small, and manageable city, which you can visit easily on foot. However, for your convenience, there are different means of transport.
City bus
The Baeza urban bus route is circular, connecting the old town to the north (bus station) area. It passes through the most emblematic points of the city, repeating the route every half hour. 
The bus is adapted for people with reduced mobility with a sliding ramp for getting on and off, and there is ample space inside the bus with adapted handholds.
Taxi
Baeza has two bus stops, one at the Bus Station and the other at the Plaza de España.
Tourist train
A good option for visiting the historic centre of Baeza is to take the tourist train, which will take you through its narrowest streets, squares, palaces and walls. This is a good idea if you want to see a panoramic view of the city, as a guide will explain the most important buildings, the characters and some of the city's legends as you go past.
The tour lasts approximately 30 minutes and costs €4. It includes a guided tour during the route. It sets off from Calle del Agua on the corner of Plaza de Los Leones. The company in charge of it is Pópulo Servicios Turísticos.
Tourist bus
The journey takes 30 minutes and costs €4. It sets off from Portales Carbonería, 4. You can also take a "sightseeing bus tour with interiors".
Cycle lane
The cycle lane only connects the towns of Baeza and Úbeda. This lane starts at the Arca del Agua and reaches the town of Úbeda along a 9 km stretch between the towns.
Rent a car
Avis is the company in charge of the rental, collection and management of the vehicles.
Address: Concesionario Motor, Crta. From Baeza To Ubeda Km 0.5,
Telephone: 953 90 68 00